Artist Workshop with Cynthia Gutierrez–The Object: Present and Absent
The Object: Present and Absent
Artist Cynthia Gutierrez's work creates monuments to histories that exist somewhere between reality and fiction. During her time in Denver, she will lead two workshops that build on her own working process to create new works. Participants will tour the galleries, learn about Cynthia's work and use her process as a starting point to create monuments of their own – either real or imagined.
As part of Saber Acomodar: Art & Workshops of Jalisco 1915-NOW, Guadalajaran artist Cynthia Gutierrez will be in residency at MCA Denver for two weeks in January 2018. Cynthia will be presenting public programming, working with local artists, and collaborating with the teens in MCA Denver led leadership programs. This project is made possible by a generous grant from the National Endowment for the Arts.
No artistic experience is required.
Pre-registration required to ensure there are supplies for everyone. 
*image: Photo by From the Hip.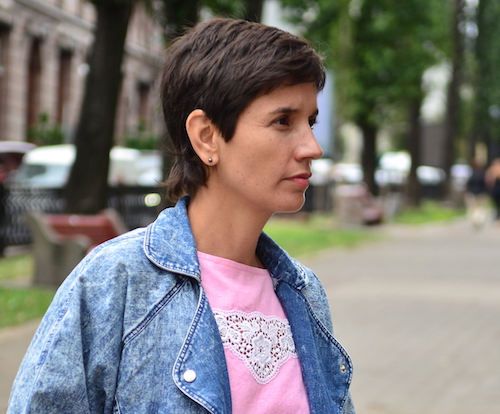 BIO
Cynthia Gutierrez's work addresses the fissures that exist within memories – and how these distortions create histories that exist somewhere between reality and fiction. Her work has been exhibited widely throughout the United States and Mexico. She has a background in visual art from the University of Guadalajara. She was born in 1978 in Guadalajara, Mexico, where she currently resides. Cynthia Gutierrez is a Member of the National System of Art Creators 2016-2019 of the National Fund for Culture and the Arts, Mexico.
*bio image: Photograph by Valeriy Miloserdov, Courtesy Izolyatsia Platform for Cultural Initiatives.
FAQs
What are my transportation/parking options for getting to and from the event?

Street parking is limited. The garage directly across 15th street is $5 after 4pm. Please don't drive if you plan on drinking.