Singing with Strangers: A Make Your Own Music Show
Have you ever shared a spontaneous moment with a stranger and walked away feeling warm and fuzzy inside? Like you were more connected? That's what Singing with Strangers: A Make Your Own Music Event is about, but like, times 50. Featuring dynamic hip-hop duo The Reminders, singing, dancing, art and all other sorts of participatory weirdness with complete strangers.
Sign up for workshops led by amazing Colorado artists that will help make the concert later in the day even cooler or just attend the rooftop concert in the evening for some group catharsis.
Get a free commemorative event poster and t-shirt designed by artist Nathan Carter with every ticket purchase!
Get hype: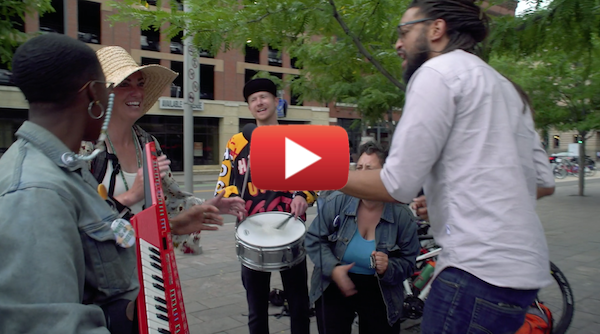 Tickets:
Workshop | Dinner | Concert - $50 Nonmembers / $40 Members & Students / $14 Teens
Concert - $25 Nonmembers / $20 Members & Students / $7 Teens


Interested in a membership? Become a member for less than $2 a month!


Schedule:
2-4PM: Workshops led by local artists
5-7PM: Communal dinner for workshop participants
7PM: Doors for concert
8-10PM: Concert headlined by The Reminders and featuring Stephen Brackett
Workshops:

Ladies Fancywork Society
LFS is a craft-loving artist collective committing garish yarn crimes since 2007. Work with LFS and their oversized doily stencils to create art and decorate the venue and stage. Help set the vibe for this make your own music show!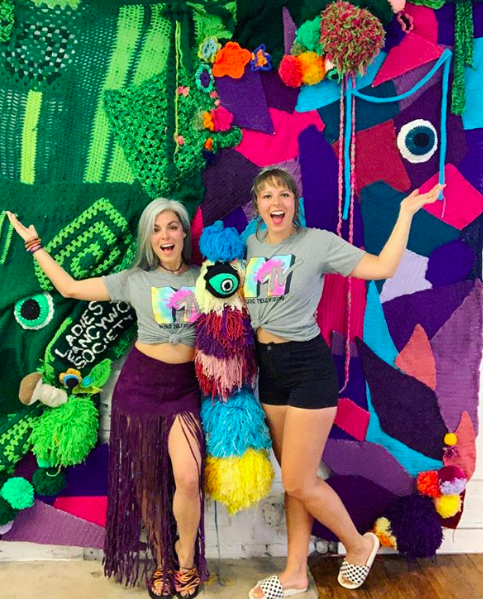 Andi Todaro
Performance art meets creative writing in "Everyone Wins!" a workshop with artist Andi Todaro where you'll be creating absurdist awards for concert-goers, crowning and photographing them as they arrive. Come with your silly hat on to write all those awards no one ever thought they wished they won and have some great fun hosting an impromptu pageant where everyone wins!
Lewis Neeff
What does it look like when music unfolds into color? Naturally, it is beautiful. Join artist Lewis Neeff in creating a sculptural wave of color using a variety of fabrics that connects all of our bodies in a moment and acts as a physical bridge to visualize this entanglement of sensory perceptions.
Stephen Brackett- SOLD OUT
Stephen Brackett's workshop is for wannabe rabble-rousers and architects of tomfoolery. In his words, "A crowd is an opportunity to transfer chaos into visibility. A time to make connection from isolation." Attendees of this workshop will be exploring and implementing a variety of techniques that will invite the crowd to create their own celebration. There is an art to keeping the party going, and in times like these, it can be revolutionary. Every minute of the hour is an opportunity to create a playground.
Matt Barton
Workshoppers will work with artist Matt Barton to create large-scale drawings that can be animated and then used for the Singing with Strangers performance. Using everyday materials like paper, paint, makers, nuts, and bolts, this workshop will inform a part of the Singing with Strangers audience participation later in the evening.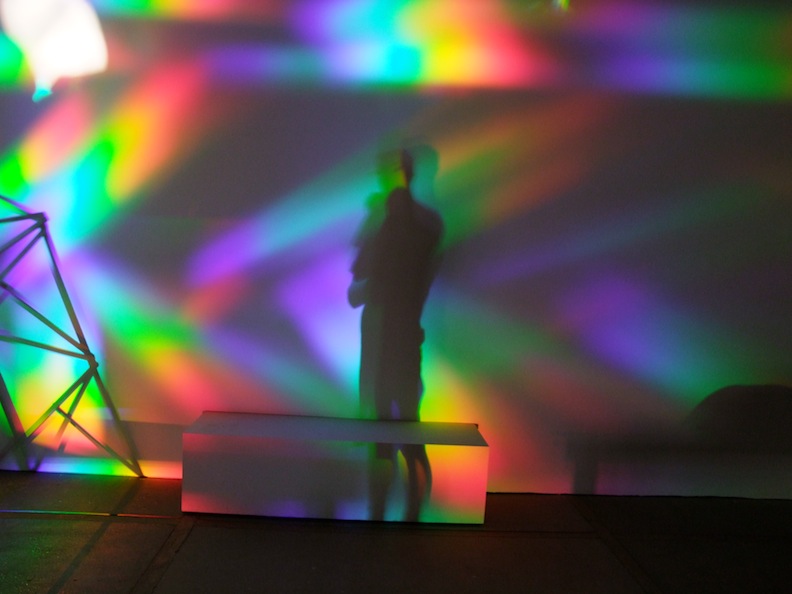 Laura Shill
In this workshop, participants will create simple costumes and/or accessories for themselves and other event attendees by draping, stretching, cutting and/or sewing gold spandex into performance wear. Participants will work with unprofessional dancer Laura Shill to develop subtle dance moves through purposeful knee bending and rhythmic wrist motions to create basic choreography to spice up everyday experiences like staring at screens, waiting in lines, or Singing with Strangers.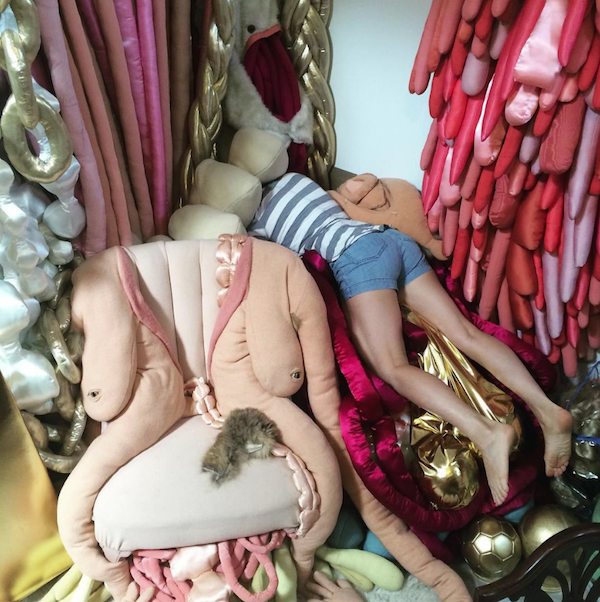 Music:
The Reminders
The Reminders are a rare and remarkable musical duo seamlessly blending soulful sounds and roots music with insightful messages and thoughtful lyrics. The group consists of Brussels-born emcee Big Samir and Queens-born emcee and vocalist Aja Black.
Beyond performances and appearances, the duo is constantly and actively engaged with community organizations, schools, and universities delivering workshops, talks, and specially catered performances.
This dynamic duo takes their hip hop foundation and they move it beyond genre, time, and space to create a global musical experience that is classic and speaks to all those willing to participate.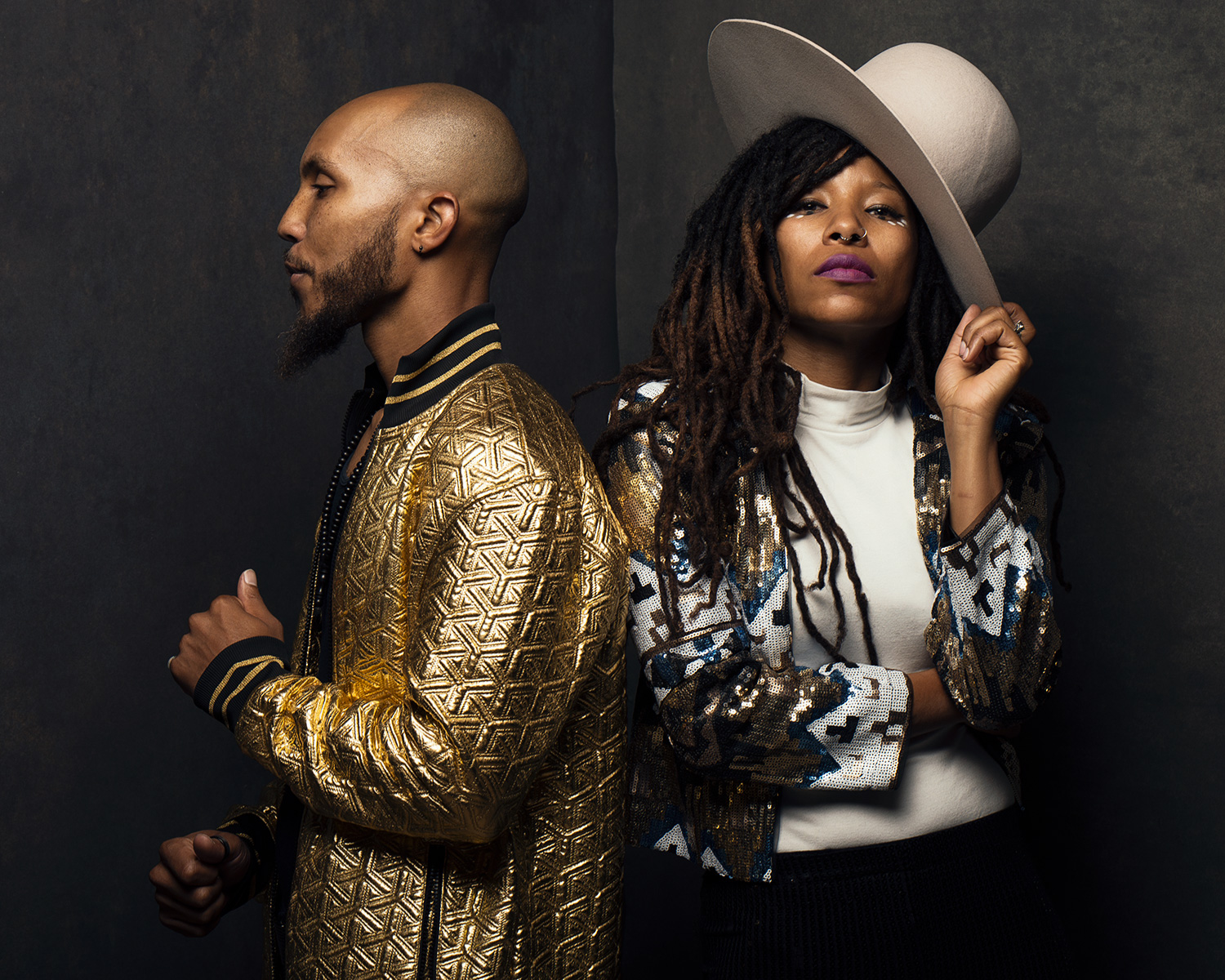 Our gratitude to Gregg Ziemba, who helped concept and produce this event!