Clark Richert Closing Party with Pictureplane
Tickets go on sale August 8
MCA Denver in celebrating the closing of Clark Richert in hyperspace with a proper dance party featuring PICTUREPLANE & EA$$IDELUPITA.
Want to dance in another dimension? Come to the very special closing party of Clark Richert in hyperspace featuring a DJ set by Pictureplane. This dance party promises to be a night to remember with electronic music surrounded by works from artists who were all students of Richert's including Pictureplane. 
8PM—1AM | AUGUST 31, 2019 | 21+
EA$$IDELUPITA 8PM-11PM
PICTUREPLANE 11PM-1AM
TICKETS
$15 Members
$20 Nonmembers
PICTUREPLANE
Travis Egedy, a.k.a. Pictureplane, made his name chasing unpopular realities and alternate truths across various media. His gallery works, shown on both sides of the pond, collide familiar with fringe. His Alien Body clothing line offers a stylized study of symbology, the occult, and societal decay. And his music - blissed yet shadowy, swirling up vintage strains of house, hip-hop, and noise - treats electronics not as uncannily artificial, but as extensions of our more magical selves. One could, if one was open to such things, visualize the Brooklyn-based artist's albums and their wild live performances as pathways to a rarer form of realness. Because while the Good Show tells us to "Trust No One," exceptions are granted to men with X-Files tattoos. Egedy came into his own while in Denver, Colorado. He had been pursuing a BFA in painting at Rocky Mountain College of Art + Design, but his day-to-day existence had become the medium. He lived in the legendary Rhinoceropolis warehouse, and helped convert that junkyard-adjacent DIY venue into the hub for the city's expanding art-punk underground. In that space, his music evolved fast, and Pictureplane was born into a dank stew of harsh sounds, sub-standard living, outsider art, scavenged furnishings, weird smells, and magnificent openness. By the time his remix of HEALTH's "Lost Time" hit the blogosphere, Egedy had grown into a sound: raw, moody dance-pop addled by rap rhythms and augmented by airy vocals. In 2009, he dropped his official debut, Dark Rift, on Lovepump United, along with a song whose title spoke volumes: "Goth Star." By the year's end, in a stroke of tongue-in-cheek genius, he coined the term "witch house" to describe the upwelling of dark EDM owing nearly equally to legacies of Psychic TV and C+C Music Factory. In 2011, Pictureplane's Thee Physical arrived, marking a major leap forward both sonically - Egedy's voice dripping sex at the forefront of an emotive technoscape - and thematically: tracks like "Trancegender" and "Breath Work" explore sensuality and the human body with gender-dissolving aplomb. Egedy moved to Brooklyn in 2012 in order to stoke alt-rave culture from a more powerful vantage. He has since toured with Crystal Castles and Major Lazer, headlined independent fests in Europe, remixed the likes of Lil B, been remixed by Grimes, made beats for Antwon and Sole, and churned out a stream of self-releases (I.E. Thee Negative Slave Mixtape). In 2015, Pictureplane teams with Anticon to release his long-awaited next LP.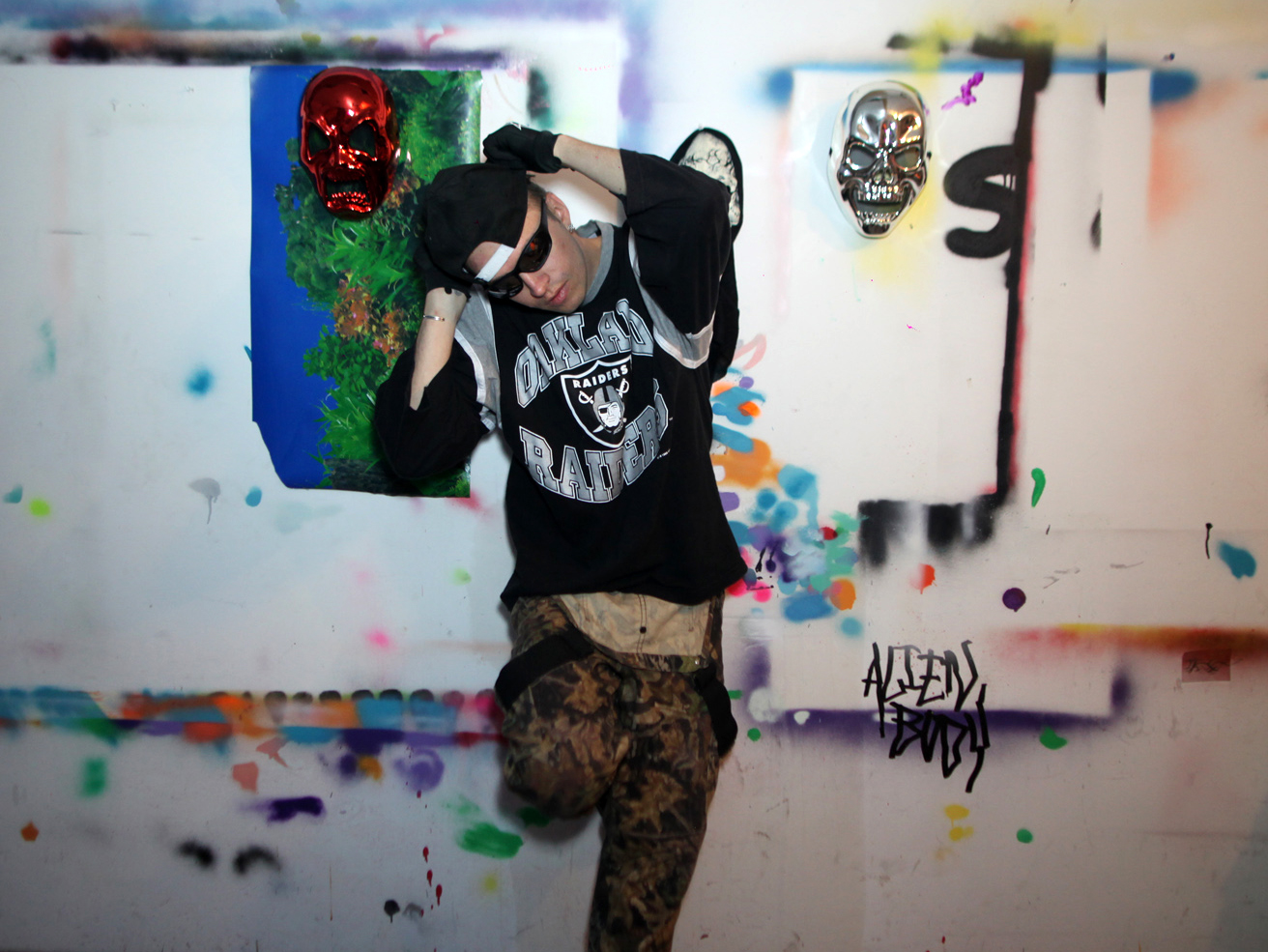 EA$$IDELUPITA
Korryne Da'Nell Coleman a.k.a. EA$$IDELUPITA a.k.a. KoKo La Bonita a.k.a Kora Dove is a producer, MC, multi-instrumentalist; and all around creative engineer from Aurora, CO. She is classically trained on viola and started seriously song writing at 18. She is a part and mastermind of the R A R E B Y R D $ Collective, who have performed at venues such as Fylkingen in Stockholm, Sweden, Lost Lake, The Bluebird, and the Denver Museum of Nature and Science.
She makes an active effort to collaborate with artists in and around Denver. She is one of the most enigmatic entertainers in Colorado and the world.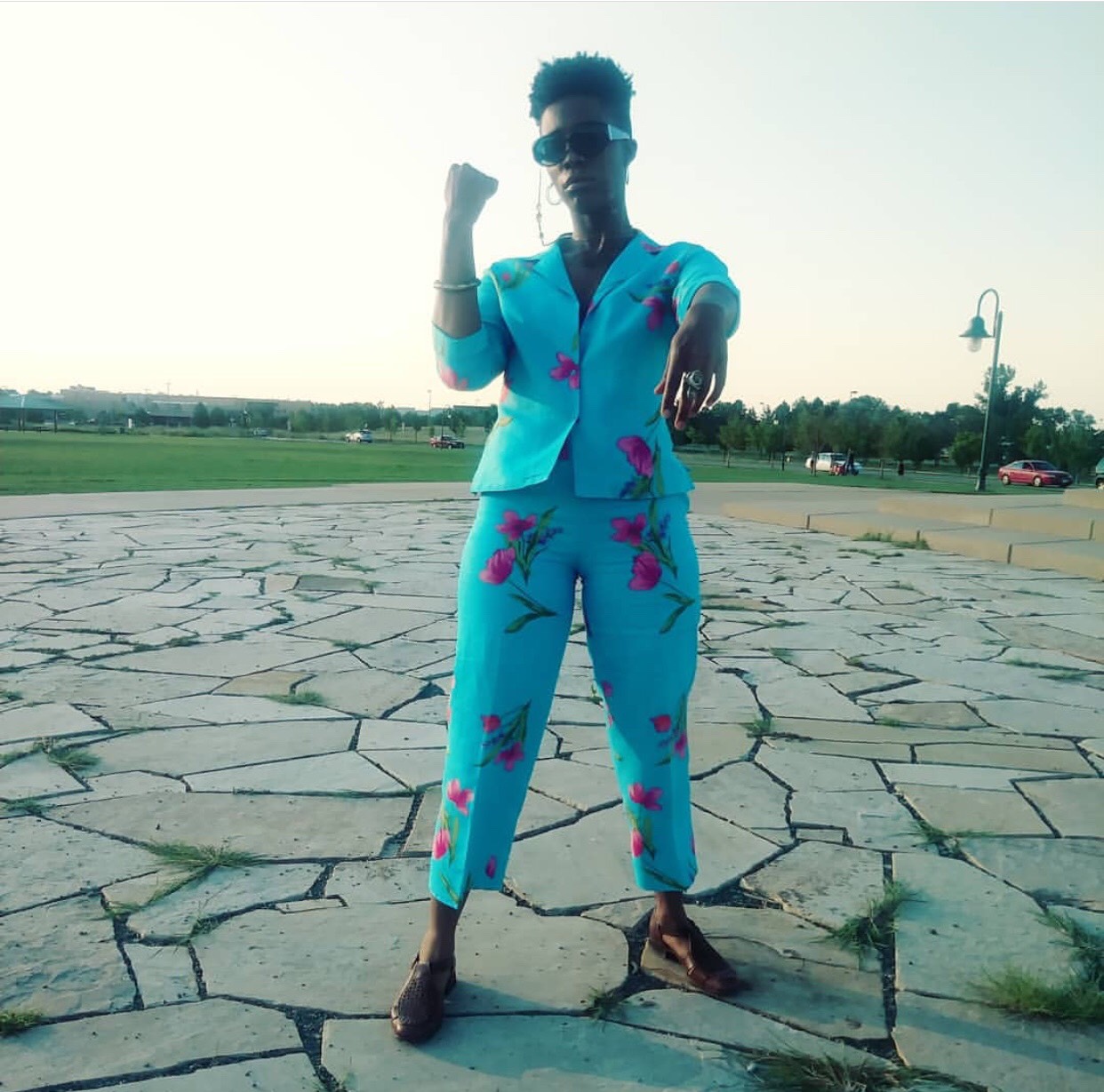 Image: Clark Richert, Primary Sources, 1987. Acrylic on foam core, 30 x 39 ¾ inches. Courtesy the artist and Rule Gallery.