Octopus Initiative Birthday Panel & Party
Come celebrate the first birthday of the Octopus Initiative!
From 6-7PM Nora Burnett Abrams, MCA's Ellen Bruss Curator will lead a panel discussion with some of the Octopus artists 

From 7-10PM come party with the artists and your friends with music and drinks
And as we celebrate our creative community, we are using this party to relaunch our I'M AN ARTIST MEMBERSHIP! We are thrilled to offer complimentary artist memberships to professional artists, makers, and creatives. As a non-profit organization we try to not only provide art for the community, but we also seek to make Denver a great place for artists and creatives to live. So come to the party to renew or sign up for your free membership, or if you can't make it in person, check out our website to apply!
Free with RSVP (but only RSVP if you are really coming, please.)
Oh, and if you're thinking to yourself, what the heck is the Octopus Initiative, here's a quick reminder. Last year, we created this thing called the Octopus Initiative, which places art in the hands of many, reaches out to the community with welcoming arms, and gives any Denver metro area resident a chance to live with a work of contemporary art, made by a Denver artist, for ten months. And it's not just any art. It's art we've commissioned from Denver's leading artists!
Think of it as a library, but instead of checking out books, you enter a lottery for the chance to check out a work of art for several months. Our goal is to demonstrate a commitment to Denver artists by supporting them with commissions, while also deepening the connection between Denver audiences and the art and the artists working in their city. In addition to their commission fee, these artists also receive a stipend to support their studio and material costs.
We think it's pretty cool and we want to celebrate it with you!
FAQs
What are my transportation/parking options for getting to and from the event?

Street parking is limited. The garage directly across 15th street is $5 after 4pm. Please don't drive if you plan on drinking. 
Free admission for event attendees generously donated by our favorite brewery in town, our best friends, the one, the only Ratio Beerworks!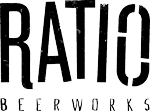 Photo by From The Hip Photo